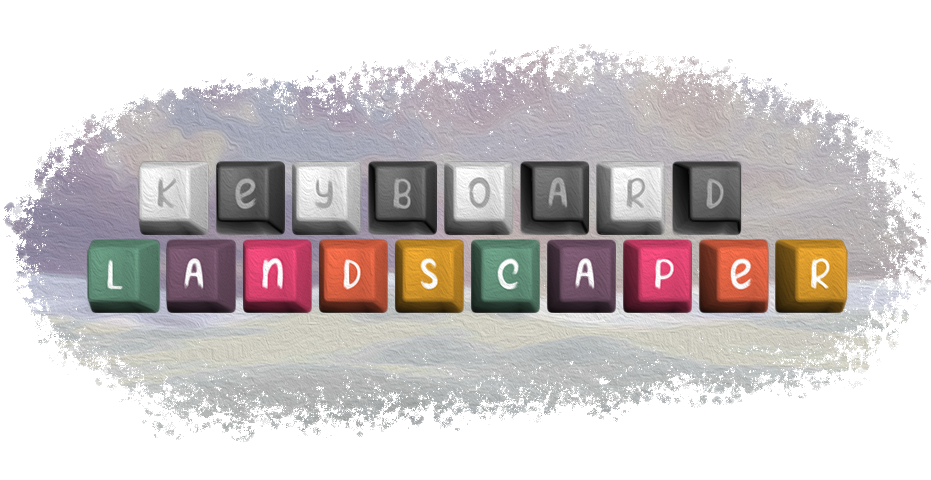 Keyboard Landscaper
A downloadable toy for Windows
Keyboard Landscaper
Keyboard Landscaper is a musical and visual toy. For two minutes, your keyboard turns into a tone matrix: an electronic musical instrument inspired by Japanese artists Toshio Iwai and Yu Nishibori's Tenori-on.
In Keyboard Landscaper, your keyboard is a 5 by 8 grid made from your keys. Each key can be pressed to trigger sounds. The columns are associated to five different notes, while the rows allow to program eight beats in advance.
No musical knowledge is required to produce harmonious melodies: the notes all belong to a pre-determined minor pentatonic scale so that whatever notes are programmed, the music played will never be dissonant. This scale can be changed using the right and left directional arrows. This change only occurs at the end of a loop. The octave can be changed using the up and down directional arrows.
But music isn't the only thing Keyboard Landscaper has to offer. Each note played will paint the element of a landscape on a framed canvas in the center of the screen. The rules linking music and landscape remain intentionally cryptic, but here is one to start: each scale is associated with a different type of biome.
At the end of each game, a screenshot is taken and saved in "C:\Users\%USERNAME%\AppData\LocalLow\MechBird\KEYBOARD LANDSCAPER" by default. Please share your creations with us in the comments below or on social media #KeyboardLandscaper.
We hope you'll have fun playing with our landscaping pentatonic step sequencer. Enjoy!
This short experience was made in few days for the ALT CTRL AT HOME game jam by Tatiana Vilela dos Santos and Olivier Drouet.


FRANÇAIS
Keyboard Landscaper, le "paysagiste du clavier", est un jouet musical et visuel. Durant deux minutes, votre clavier d'ordinateur se transforme en une matrice de ton : un instrument de musique électronique inspiré du Tenori-on des artistes japonais Toshio Iwai et Yu Nishibori.
Dans Keyboard Landscaper, votre clavier est une grille de 5 par 8 composée de vos touches. Chaque touche peut être pressée pour déclencher un son. Les colonnes sont associées à cinq notes différentes tandis que les lignes permettent de programmer huit temps à l'avance.
Aucune connaissance musicale n'est nécessaire pour produire des mélodies harmonieuses : les notes appartiennent toutes à une gamme pentatonique mineure pré-déterminée de sorte que quelles que soient les notes programmées, la musique jouée ne sera jamais dissonante. Cette gamme peut être changée grâce aux flèches directionnelles droite et gauche. Ce changement ne prend effet qu'à la fin d'une boucle. L'octave peut être changée grâce aux flèches directionnelles haut et bas.
Mais la musique n'est pas la seule chose que Keyboard Landscaper a à offrir. Chaque note jouée peindra l'élément d'un paysage sur une toile encadrée au centre de l'écran. Les règles liant musique et paysage restent volontairement cryptique mais en voici une pour démarrer : chaque gamme est associée à un type de biome différent.
À chaque fin de partie, une capture d'écran de l'oeuvre est réalisée et sauvegardée par défaut dans "C:\Users\%USERNAME%\AppData\LocalLow\MechBird\KEYBOARD LANDSCAPER". N'hésitez pas à partager vos créations avec nous en commentaires ou sur les réseaux sociaux #KeyboardLandscaper.
Nous espérons que vous apprécierez notre séquenceur pentatonique de création de paysage.
Cette courte expérience a été réalisée en quelques jours pour la game jam ALT CTRL AT HOME par Tatiana Vilela dos Santos et Olivier Drouet.
Download